An annual report can come in many shapes, sizes and serve a variety of purposes, from simply reporting financials to serving as an organization's primary collateral brochure. No matter the purpose, annual reports are a critical, high quality piece that can effectively tell your story and excite target audiences in the company's success and impact.
We recently completed work on the annual report for TREW customer, The Academy of Medicine, Engineering and Science of Texas. Here are four best practices that we followed to ensure the best report in the end:
1. Start with a theme and outline
What is the primary message you want to communicate? Is it investment in R&D? Growth over many years? Change in direction? Solid leadership? Defining this is key to then creating an outline for the report. Identify the main elements, such as Letter from the President, key innovations and/or product introductions, customer case studies showing success, and of course, financials. At this stage, select great stories, strong photos and interesting images that can help tell your story.
With the TAMEST report, the theme was securing the future of Texas in science and technology. That theme became integral to the title of the report.
2. Communicate with design
Once the theme is set, you can then begin thinking about design. You want the overall look and feel of the piece to not only be consistent with your company or organization's brand, but enhance it. What key colors will illustrate your brand and report theme? What stock of paper matches the company and theme? What style of photography and imagery will you use - high-end, abstract, illustrations and schematics, or real-world photos of people or applications? Ask yourself, "Do I want to be edgy and modern, or conservative and communicate leadership, market strength?"
With the TAMEST report, we took this opportunity to bring consistency across all collateral. A branding guide was created and this piece led that effort. From a design standpoint, colors, style, and imagery were selected to illustrate TAMEST's focus in science, medicine, and engineering in Texas. Images were a mix of scientific abstract and photos of members' (ie, Texas National Academy members and Nobel Laureates) and other science and technology leaders speaking and interacting.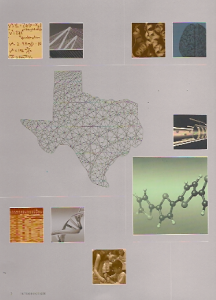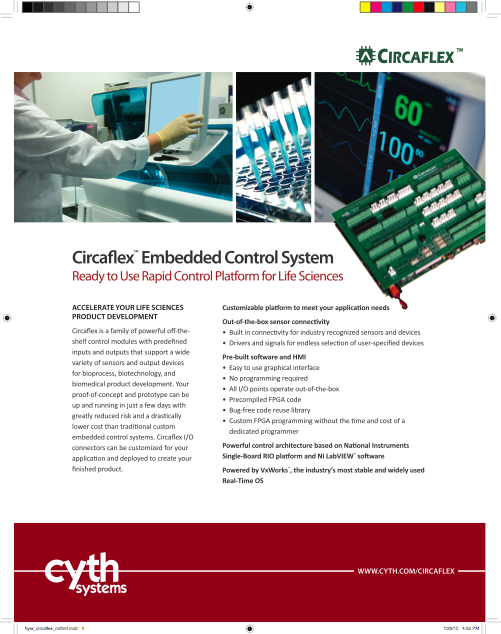 3. Less is more
Human beings read headlines and photo/image captions first and foremost before they read lengthy articles. It's up to the headlines and captions to not only draw the reader into the larger story, but tell the story. While the writer in all of us spends the vast majority of our time perfecting our long articles, as much time, if not more, should be spent crafting the headline and image caption, so if, heaven forbid, no one reads our important and informative article, they can get most of the story in the headline and caption.
The same is true for call-outs. These can be quotes, facts, or other succinct, compelling tidbits of information. For instance, in the education report we produced for TAMEST prior to this annual report, we had five key facts that, if our audience remembered nothing else, they would remember is. Two are shown below in this one-pager media piece we did - "1 Hour = 93 Dropouts" and "Texas teachers are paid only 85 cents on every dollar paid to the average American teacher. "