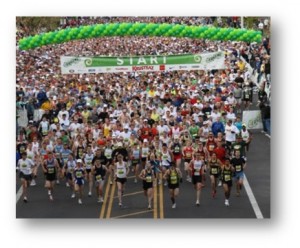 As businesses continue to tighten budgets and work to do more with less, decision makers increasingly rely on third-party commentary from a variety of external sources to help them determine which products and services stand out amongst the rest. Often, topics that are discussed on blogs and in social media circles are born on trade and business news media websites and in journals. Given the growing stakes around such media coverage, having a strategically-minded and intentional public relations (PR) program is an increasingly important part of most B2B company's marketing and communications programs, as it helps to:
increase awareness
strengthen consideration
position against competitors
build credibility through expert opinions and exposure to real-world customer experiences
However, running an effective PR program requires much preparation, research, perseverance and determination – much like running a marathon. Whether you are just crossing the initial starting line, or working to strengthen your existing PR program, here are the 5 key foundational steps that must be taken as part of successfully enduring the marathon of PR:
1. Define Goals and Objectives
What do you hope PR will do for you? By when? Are you trying to generate more awareness of your company over the coming 12 – 24 months? Is there a new product launching later this year? Are you trying to promote the expertise of your executive team over time? The intentions that you have for your PR program shape the goals you set, help you prioritize the program activities and enable you to evaluate the program's success in the end. Once you have established your goals, you can define specific measurable objectives to achieve, such as:
Securing a certain amount of feature articles about a new product
Increasing the number of times your company is mentioned in the industry media per quarter
Securing a specific number of interviews with your company's executives and the media
A PR program typically has 3-5 goals, with related metrics, to be met over a specific period of time.
2. Identify the Target Audience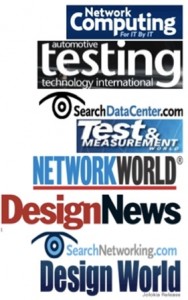 Once goals and objectives are established, it is equally important to identify the target audience for your PR efforts. To determine this, ask: who are your customers and prospects influenced by? For example, if you're a B2B security software vendor, your customers might be the IT professionals of worldwide enterprises, and you'll find that they are often influenced by bloggers and journalists that write for IT technology trade publications. If you are a service provider in the automotive R&D space, your target audience likely seeks out experts in automotive design and test outlets. To increase the likelihood that your PR efforts will reach the eyes and ears of your target customers, you must be sure that you know who they are and where they are reading information to guide their purchase decisions.
If you're not sure, ask your customers. Also, look at where your competitors, partners and other companies in your space are advertising. Read up on magazines' websites about their readership, topics they cover, and which reporters best match with your company's expertise. Through this, you'll be able to build your list of prospective media contacts to target.
3. Create Relevant Content and "Hooks"
Reporters are constantly looking for news and stories to fill their online and print space – product news; application examples; new ways of saving money, time, or improving quality and processes. As an expert in your field, you are in an ideal position to be a source of information for them. So before you contact your target media, create content that explains the essence of what you are trying to promote – whether that's a product, technology, trend, application, or customer success. It is vital that you're able to readily provide new and engaging content that helps to explain the value of what you are working to sell. Content can come in many forms, but the types of content that are most helpful for reporters include:
press releases
corporate blog posts
FAQs
company and product fact sheets
videos
infographics
A key to success with PR is not just having the content, but presenting it in a way that piques the reporter's interest. This is called the "hook" – you cast your line out (i.e., your content and idea) and hopefully the reporter bites and gets interested. The best way to come up with good hooks is to read what that reporter has done in the past. What do they seem to be interested in? What are their hooks that grab their reader in the first paragraph of their stories? By studying the hooks they use in their headlines and stories, you can start to hone in on an effective hook for your story, such as reducing costs; speeding time to market; reducing risk; etc.
The more you can turn your content and idea into a relevant, attention-grabbing hook that the reporter can easily turn into a story, the better chance you'll have of ultimately catching that fish, e.g., media coverage.
4. Reach Out and Build Relationships with the Media
When you are ready to make contact with the media, craft an email "pitch" that will serve as the first correspondence where you introduce yourself and throw out your hook. Here are a few tips to help your pitch stand out:
Read through the publication (online and/or in print) and customize your pitch to their style. Is their content focused on breaking news? A certain industry? New products? Case studies?
Summarize your company "elevator pitch" into 1-2 succinct sentences, emphasizing what you do differently from competitors
Present your hook and offer an opportunity to speak with an executive or representative of your company about it
Provide updated contact information in case the media person wants to contact you ASAP
After you send your email, give the person at least 48 hours to respond before you send a follow up email. It's ok to follow up with a phone call after 48 hours as well, but proceed here with caution, as media contacts receive dozens of pitches every day and they don't typically have time to answer or respond to phone calls from every company that is vying for their attention. Keep in mind that they certainly will respond to you if/when the story is right for them. If they do not respond at first, try again with another pitch angle in a few weeks or months (depending on the timeliness of your hook).
5. Measure Results and Reassess Goals and Objectives
Take time to monitor your PR efforts, the amount of time spent on them, and the number of pieces of coverage or media interviews that you are able to secure in the end. Often PR program measurements track company media coverage, competitors' media coverage, as well as tracking the number of media interviews or engagements. Here is a sample of how we track company vs. competitor coverage at TREW: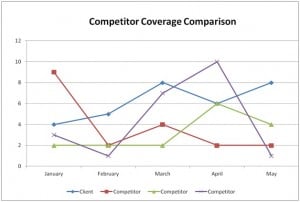 As your company focus shifts, you offer new products, or build deeper relationships with journalists, you'll be able to set new goals for your PR program.
PR = Pacing Required
PR programs certainly require persistence, patience and time in order to generate frequent media coverage placements and strong media relationships. Be sure to pace yourself by setting realistic goals that can be increased to match your growing resources and capabilities over time. With the pacing and focus of a marathon runner combined with each of the strategic steps described above, you are ready to implement a successful PR program and secure media coverage to help your company and its products and services stand out, one mile-marker at a time!
Related blog posts:
How Strategic PR Efforts Boosted One IT Company's Feature News Coverage by 125%
Blogging: How to Create Quality Content that Reaches Your Target Audience