Going to market with only a set of ideas about how to attract and engage your target personas and grow leads and revenue for your business can be a hit-or-miss proposition. Usually a miss. Your time and budget are limited, so to ensure inbound marketing success and deliver measurable results, you need a solid, documented plan.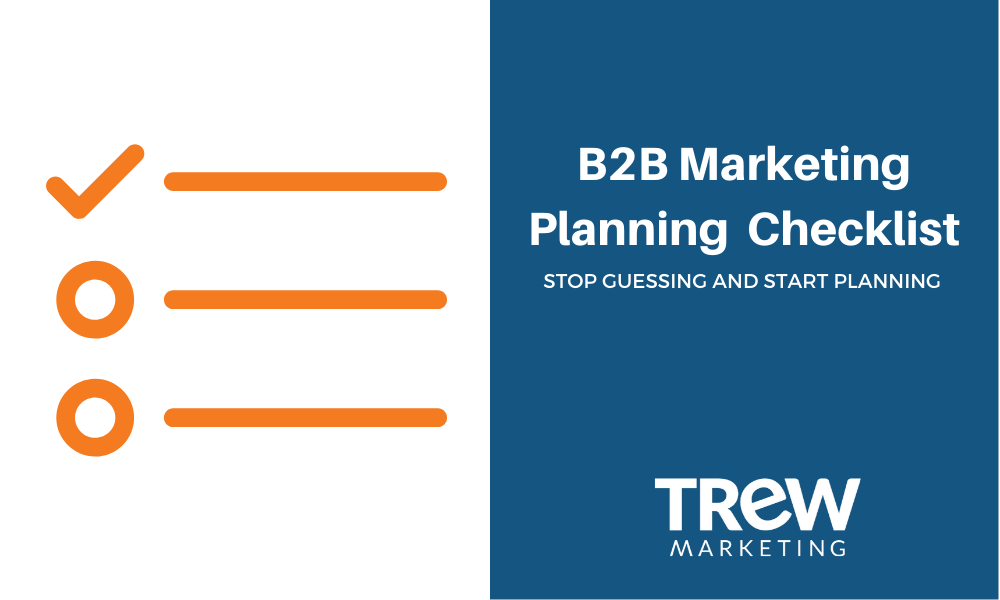 Here's a checklist to ensure successful marketing planning:

Define your business goals for the next 1, 3, and 5 years
Define measurable, attainable goals and objectives for each

Define how marketing can contribute to achieving these goals and the roles/responsibilities for key team members

Determine what sets your products or services apart from your competitors

Establish an annual marketing budget
Target 6-12% of revenue based on company size, margins, past marketing investment, the economy, and revenue forecasts.

Create or engage your marketing advisory team.
This is typically up to five stakeholders including the head of marketing, head of sales, senior sales manager, senior engineer, and the president or CEO.

Audit Current Marketing Activities & Create a SWOT Analysis
Audit your current marketing activities including:

Brand positioning and messaging

Content

Website

Leads

Channel Partners

Marketing systems and tools

Define 3 personas as your target audience and market
Determine how your personas view your market, industry, and company

Determine the best way to attract and engage those specific personas

Create 3-to-5 marketing campaigns and their corresponding marketing activities
Prioritize and define integrated marketing activities for up to 5 focused campaigns

Campaigns are often centered on an industry, persona, and/or major product/service initiative(s)

Set your success measures
Define meaningful KPIs to measure your campaigns and activities against your business goals



Need help building your marketing plan? Read our Ebook!