4 min read
Avoid a Website Redesign Fail
We like to say that developing your website strategy before redesigning your website is like having an architect draw up a blueprint before building a house. You need to fully understand the detailed requirements you have and to lay a solid foundation before you begin building it. Your website plan should work in the same way.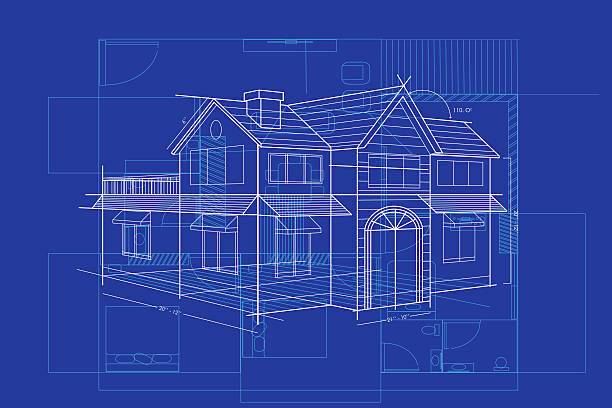 A big mistake we see many companies make when redesigning their website is jumping headfirst into the design phase before ensuring their web strategy is well-defined and their foundation is set. This can lead to a site that doesn't fit your needs or your customers' needs, and one that fails to help you achieve your marketing goals.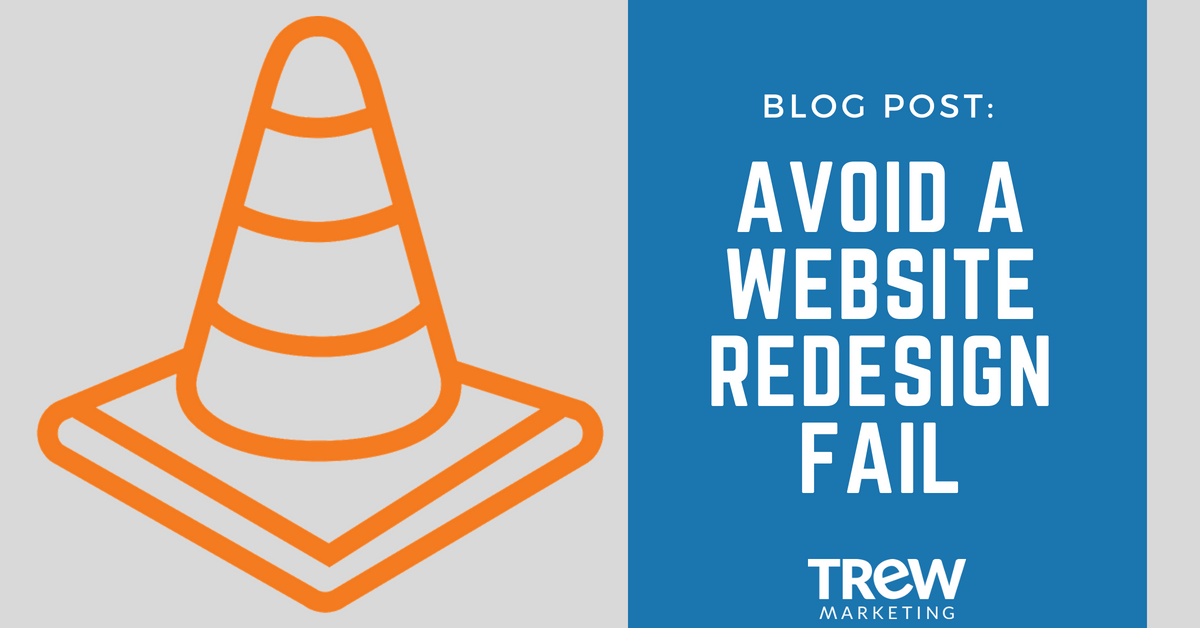 Following a deliberate, proven process, beginning with strategy definition, is the key to a website redesign that fully engages your visitors and helps push your prospects down the funnel to increase leads and sales.
Identify Your Business, Marketing & Website Goals
To get started, identify goals for the business, marketing and your website.
You should develop your business goals and marketing plan before jumping into campaigns and tactics. By knowing where you are trying to take your business, you can create a web strategy that aligns business and marketing goals while meeting your audiences' needs. This step is critical before you start thinking about aesthetics, page layout or website functionality.
To define your web strategy, first determine the top goals for your site by building from your existing business and marketing goals. All other activities involved in a website redesign will fall into place more easily if your goals are clear, straightforward, and agreed upon by key stakeholders in the organization.
Here are some examples of goals you may have for your website:
Quickly and effectively communicate who your company is, what it offers, and how it's different from competitors

Deliver the information visitors want and need

Capture quality leads and serve as your

prospect nurturing engine

Build thought leadership and credibility for your company with content

Demonstrate your company's expertise and offerings
Prioritize your site's target audiences
The next step is to prioritize your site's visitors and determine what types of information they are looking for you to provide.
First and foremost, you need to build your website in a way that is useful to your customer personas. Note who they are and what they care about, and consider what tasks or information will bring them to your site.
Persona development is a key tool to guide you through the process of organizing your web content, site sections and content offerings. In addition to personas, you may have additional visitor groups, such as the media, technology or funding partners, government agencies, and others. Prioritize these groups, and make sure your website is built with the highest-priority groups in mind.
Next, prioritize your personas and identify the content they need in order to build out user paths and the site architecture. This is typically done through a collaborative discussion shown below.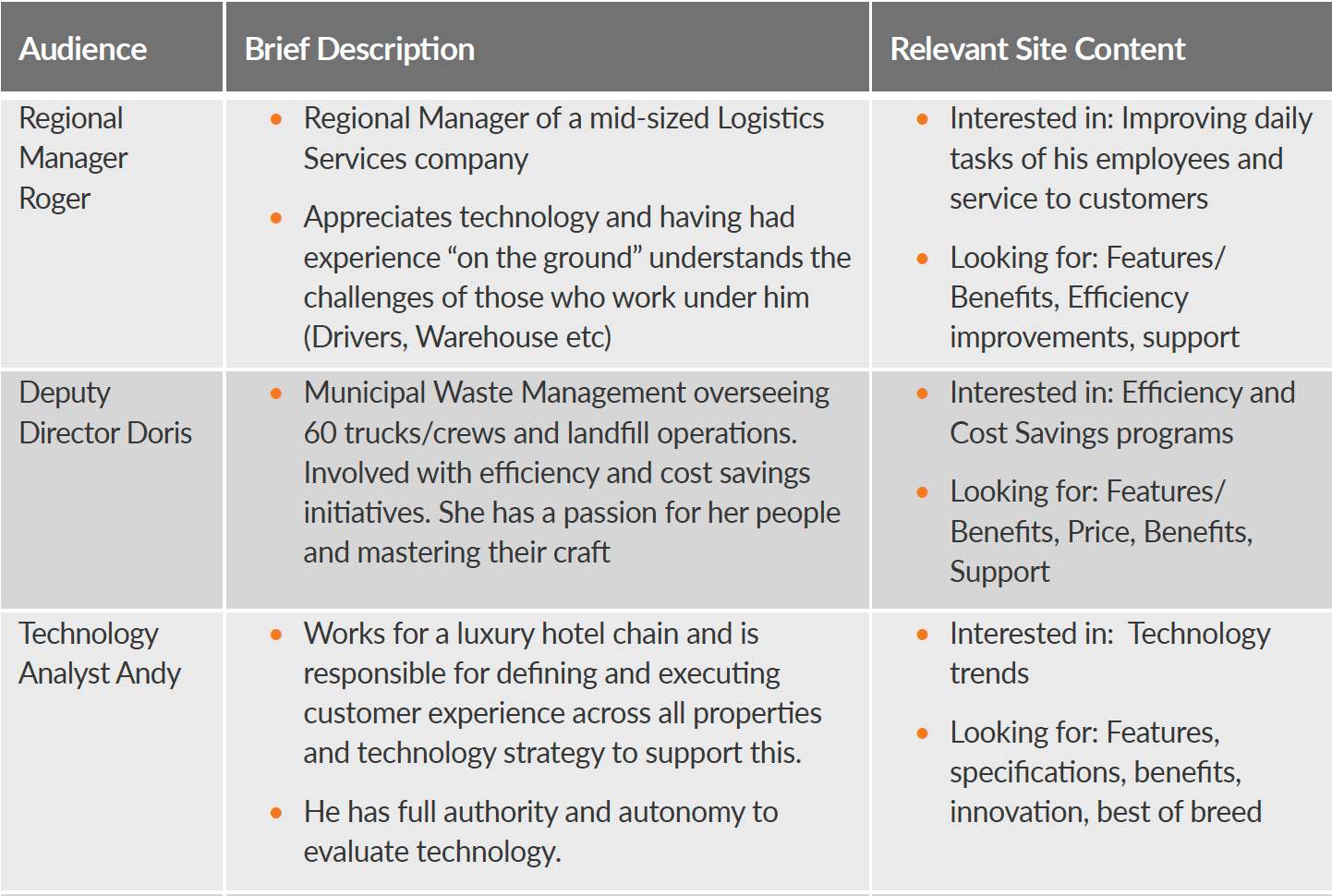 Once you've prioritized your visitor groups, you need to develop a site map. Generally called information architecture, this map helps define the relationship between different content and pages as well as the paths to reach specific pages. Your site map starts with the home page and branches out to each site section offered in your global navigation. Below each of those branches, add the lower-level pages you plan to include in each site section. The best way to start is with your main navigation for your top-level pages.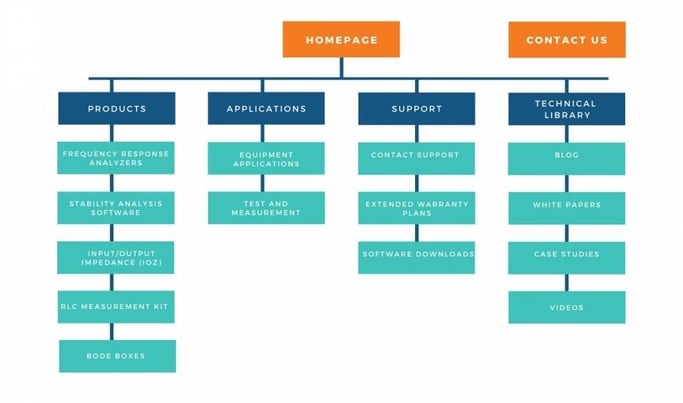 When designing your site map, remember these four tips:
Be customer-centric: Make the user experience simple and effortless; use site structure and labels that make sense to your customer for easy navigation to topics and pages.
Design for the 80 percent: Develop a site architecture that addresses the majority of your target audience rather than getting distracted by corner-case scenarios.
Consider your goals and your page ranking: The way you organize the information on your site should correlate with your web marketing goals, including how best to improve your search

engine results rankings by ensuring you are using the right keywords in your site map.

List your requirements by site section: Have your key stakeholders brainstorm each site section and list out what information they would expect to find there.
By carefully thinking through your site map and navigation during the strategy phase, you define paths your visitors can take to solve their pain points and begin their buyer's journey.
With your strategy fully developed, documented, and mapped to your business, marketing, and web goals, you are now ready to move into the content development and design phases of your website.
Want to learn more about avoiding website fails? Register for our upcoming webinar: