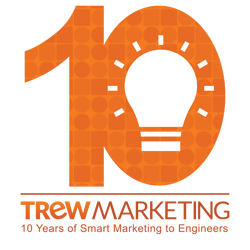 This month we reached a major milestone at TREW Marketing: our 10-year anniversary. WOW - did that go fast! To kick off the celebration, we wanted to remember the moments, and more importantly the people, who've shaped TREW into who and what we are today.
A Humble Start
As senior marketing leaders at National Instruments for over a decade, we led our respective teams in helping the company grow into a leadership position in test and measurement, and expand into new markets in embedded design and industrial automation. Rebecca's diverse team skillfully positioned and launched hundreds of new products, developed global content strategies, and built a significant media and investor following. Wendy's groups kept the "lead machine" flowing through events, including NIWeek, regional field marketing, and trained hundreds of thousands to be experts at LabVIEW and other NI products.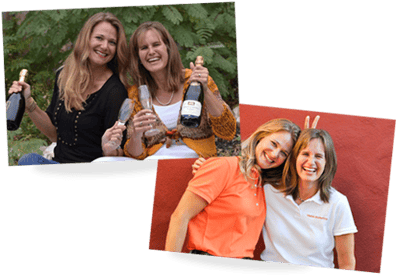 During this time, Wendy and Rebecca spent time together during lunch runs and evening happy hours, dreaming of the future. Rebecca was tiring of corporate management, and ready to get back to the craft of marketing. Wendy was ready to grow her skills in business strategy, and spend more time with family and less time in commuter traffic. It was through these talks that the idea of starting a marketing agency was born.
We spent our weekends developing our first business plan. We called this "Project Princess" after Wendy's 3-year old daughter Lauren's love of princesses at the time (she is now a rocker teen and would not want you to know about this princess phase!) Much of our discussions at this early time were about our company culture and the type of relationship we wanted to build with our clients. Several words kept popping up: "trust", "authenticity", "approachable", and "collaborative". These formed our mission, vision, and motto – and eventually led to the company name.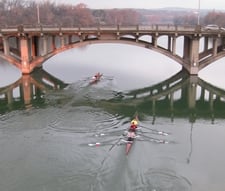 With all of these words swimming in her brain, Rebecca went for her regular crewing workout on Lady Bird Lake in Austin. She came back with a new name: Trust + Crew = TREW Marketing. The URL was available and as an added bonus - it included our initials and our husbands'. TREW Marketing it was!
Finding Our Niche
In hindsight, you could say we didn't pick the greatest economic time to leave the comfort of our corporate jobs and venture out on our own. We founded TREW in April 2008, six months before Lehman Bros. declared bankruptcy, and the Great Recession began. After being busy out of the gates, as we entered 2009 and looked at our pipeline, we had no revenue in our future. It caused us to take a hard look at ourselves, and ask questions such as:
· Q1: How can we possibly add value to a market with 1,000s of other agencies?
· Q2: What do we know how to do better than anyone else?
· Q3: Who do we understand and love working with?
The answers were:
· A1: We can focus on a niche and "say no to grow"
· A2: We know how to market to technical audience better than any other agency
· A3: We love working with engineers, marketing and sales pros targeting technical markets
This was not only one of the smartest decisions we made in the early days of TREW that paid off with a much higher-performing pipeline of future business, it also landed us on the cover of The Wall Street Journal. You TREWly never know where life will take you!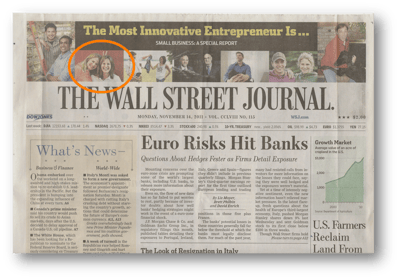 Developing Longstanding Client Relationships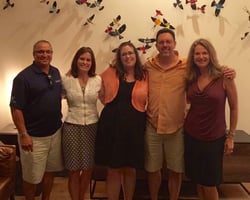 It was in this same timeframe that we decided to attend a few technical industry events to network and introduce ourselves to companies that fit our ideal client profile. All these years later, it remains one our greatest sources of pride that the first companies we met and started work with from those events, such as Wineman Technologies and Silex Technologies, are still clients today (shameful plug...we redesigned both of these websites).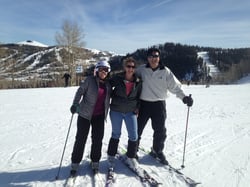 They trusted us early, and we've grown together and greatly benefited from the feedback they've given us. This early support and learning prepared us to expand and build similar, high-trust relationships with many more companies we're grateful to call our clients today.
Our momentum has continued as we've expanded beyond our early vertical focus. From our beginnings in test & measurement, embedded technology, and industrial automation/manufacturing we're now the marketing partner to engineering companies in adjacent technology areas from data center and building management to emerging applications such as Blockchain development.
The TREW Crew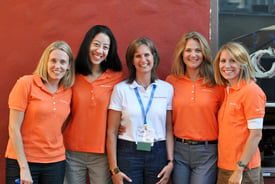 Through the years, we've been so blessed to have talented marketers take a chance on TREW and join our team, fondly called the TREW Crew. Our first employee, Denise, helped us define and grow our web marketing business, leading numerous companies through the critical and challenging business process of redesigning their website. The necessary processes for this type of work led us to develop our first standard operating procedures across all TREW services.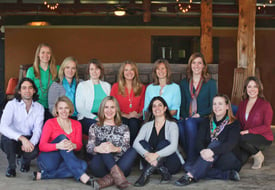 Morgan joined TREW soon after and has developed our branding and content marketing services into a strategic and successful business area for the agency. Our resident engineer, Irene, followed soon after, providing a level of technical knowledge and organizational competence to TREW's content development services that is unrivaled by any other technical writer we've had the honor of working with.
We don't know where we would be without our loyal and creative designer, Laura Lee Daigle, who's been part of our team since nearly day 1. From simple collateral to intricate infographics, Laura Lee is always up for a creative challenge. None was bigger than designing Rebecca's book - the distinctive, modern cover is all her magic as is the circuitry design throughout the interior.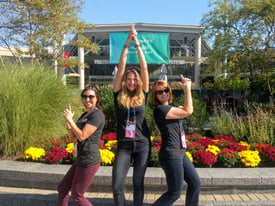 A few years later, Lee Chapman joined our team as a senior member of our fledgling management organization. Lee helped take the agency to the next level, both in terms of marketing acumen and business operations. Not only is Lee an experienced veteran in branding, website design, and marketing communications, she is an excellent organizational and team leader.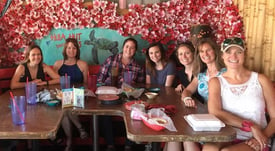 Today, Lee and Jen Dawkins serve on our TREW leadership team, and are instrumental in personally ensuring the success of all our client relationships, leading the TREW Crew, and helping us grow the agency in a smart and effective way.
HubSpot Partnership
Six years ago we received an interesting call. Many on our team were regular readers of ebooks and blogs centered upon inbound marketing topics, published by a company named HubSpot. We didn't really know much about the company (they were some smarty-pants start-up out of Cambridge) except that they really seemed to understand content marketing and its potential – as did we. Out of the blue, HubSpot called us. They asked us to try out their marketing automation platform, and if we found it a good tool for our own business, consider becoming a partner.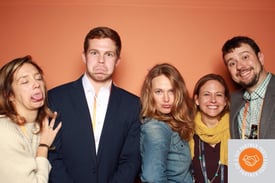 Not only did TREW immediately benefit from HubSpot's data insights and the efficiency of having an all-in-one platform (gone were the days of hopping between Google Analytics, Twitter and MailChimp), we were able to deliver smarter work to our client base. Becoming a partner was a no-brainer for us, but we had no idea at the time how much we would benefit from the relationships we developed with HubSpot staffers, such as Pete Caputa, Sean Dazet, and Anna Norregaard, and with peer inbound marketing agency owners such as Paul Roetzer at PR 2020.
Study and Educate
Engineers by nature are skeptical, and appreciate data to support recommendations of any sort – particularly those related to marketing and sales. It was for this reason, and our own knowledge, that we sought to understand the behavior of engineers through the buying cycle. Because there was no information out there such as this, we created our own preliminary research alongside industry partners such as IEEE GlobalSpec, ENGINEERING.com, CFE Media, and Elektor. We're thankful to these partners for working with us, and helping us provide such valuable insights to the engineering markets we all serve. After six years, we remain committed to continually investing in the community of marketers, sales professionals and business leaders who are targeting technical audiences. We've spent 100's of hours in research, and have published over 1 million words of educational material through our ebooks, case studies and blog posts. We've also educated hundreds of students in our marketing workshops across the United States.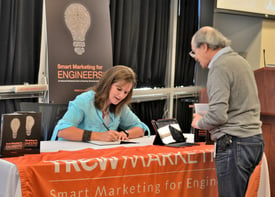 Our biggest educational accomplishment was to write and publish our book: Smart Marketing for Engineers – An Inbound Marketing Guide for Technical Audiences. In the book, Rebecca - with the dedicated help of the entire TREW CREW - details the steps, from start to finish, to use an inbound marketing methodology to generate awareness and demand in B2B technical markets. Today, with 5-star reviews from readers across marketing and engineering disciplines, thousands of books have now been sold and distributed. It was a labor of love (and many long nights of writing), and the fact that the book has been so widely adopted and praised is a huge source of pride for Rebecca, and all of TREW.
TREWly Thankful
To our TREW Crew, partners and clients, both present and past, we are honored to have worked with you these past ten years. Thank you for your trust and here's to 10 more years of TREWly wonderful years.