In this webinar, TREW CEO and Co-Founder Rebecca Geier discusses the unique set of challenges that come with marketing to engineers. Drawing upon TREW's extensive research and experience marketing to engineers, you'll gain insights and tips that can help build trust and grow market share for your company.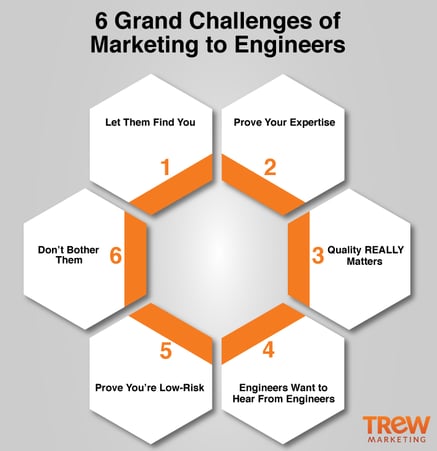 In this webinar:
Address the six Grand Challenges of marketing to engineers
Provide tips on how to make your marketing as smart as the engineers you're selling to
You can download the recording and slides from this webinar right here, and leverage TREW Marketing's expertise to strengthen your own marketing efforts.