Last week marked my first week on the TREW Crew. It also happened to be the week of Content Marketing World, so I packed my bags to take my first trip to Cleveland to experience Content Marketing World (another first).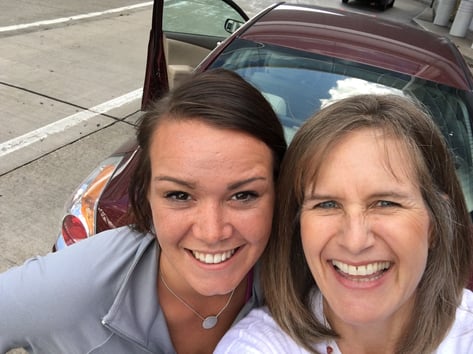 I spent the week receiving advice and inspiration from some of my favorite brands, like Coca Cola and LEGO, and content marketing experts, including Ann Hadley and Jay Baer. After distilling down all that information that was thrown at me over the last week, I've come up with four key takeaways that I'd like to share with you.
1. Advertising is dying
The decay of traditional advertising is not a new insight for most of us, yet I was struck when Kirk Cheyfitz said in his session that even digital advertising is dying. But then I thought about my own life; I won't pay for cable, but I'm willing to pay for subscriptions on Hulu and Spotify that take away all advertisements providing me with a mostly ad-free life. Even when searching the web, I am immune to advertising and picky if I choose to click on a link from an advertiser.
So, what does this have to do with content marketing? Well with traditional advertising and marketing methods failing to work for today's consumers, we as content marketers must see the perils in making content that's self-centric. Instead we need to focus on ways we can entertain and educate our audience because if we don't, our audience will leave or ignore us.
For technical marketers, this means we should spend more of our time and money on producing quality content instead of relying on advertisements and tradeshows to bring in our leads. Our customers no longer want to be sold to through marketing materials, they want useful content.
2. Most content fails: create content that your customers want
As more and more companies adopt content marketing, there is so much content out there on the web. According to Buzzsumo, 75% of all content on the web gets zero external links. Our audience has more options than ever on what content they want to consume.
This means that as content marketers, we now have more pressure than ever to produce quality content that attracts our customers. Customers are willing and ready to read branded content, but only if it is worth their time and attention.
This can be especially challenging when it comes to technical fields. To elevate your technical content, find out what kind of content your customer is interested in or what topics they want to learn more about. Look into your website's analytics to see which topics receive the most page views, downloads and CTA clicks, and contrast the various types of content (blog posts, white papers, infographics) to determine your audience's favorite content formats. With the right topic picked especially for your customer, you can focus on creatively writing a quality piece of content.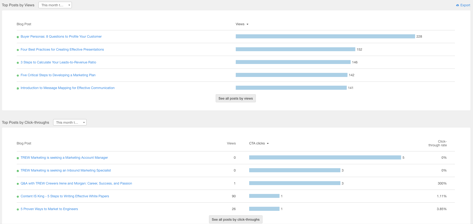 3. We trust people more than brands
We know that traditional advertising is failing and so is most content. Consumers no longer trust advertising and companies to give them information, but they do trust people. In his session, Jay Baer said "the most persuasive content is created by real people, not brands".
As technical marketers, we may feel challenged by how we use real people in our marketing efforts, but there are many ways to use real people in your content. You could have your engineers or technical employees write educational blog posts in first person. This gives your audience a human's point of view, which helps them to relate to your company. If you are writing a case study or project profile, you may try writing it from your client's point of view. However you choose to do it, make sure there is some kind of humanity in the content you produce—no matter how technical your subject is.
4. Everything begins and ends with the customers
The first rule of content marketing is to put your customer first. When we create, we need to create content that people want to read or share.
As a business, your goal is to get more sales, so it's easy to make the mistake of making all of your content about your services and products. But people want to be educated and entertained by your content, not sold to. If they were looking for a sales pitch, they would call your sales team. Lead them slowly through the buyer's journey with your content to guide them.
If you are creating content right now without customer personas defined, you may want to re-examine your content to ensure it's written with your ideal customer in mind. Only when you know your customer can you create high-quality content that gives your customer what they're looking for.
Need help kicking off your content marketing efforts? Watch our webinar, Trends, Tips, and Best Practices for Building a B2B Content Marketing Plan.