As the world becomes more mobile, speed is more important to users when they come to your website. To ramp up page loading speed, accelerated mobile pages (AMP) are the latest solution to improve website speed and user experience.
AMP removes Javascript and other page elements that typically slow down your website loading speed. To get a normal web page to load, users must wait for images, CSS styles, fonts and other resources on the page to load.
With AMP, text-based content is loaded first then additional content is loaded after the page has rendered. The result is a much faster page loading speed. Google reported the median page load speed is under 1 second for pages using AMP.
With faster loading pages, AMP gives visitors a better user experience on mobile platforms. Research shows that 55 percent of visitors spend 15 seconds or less on your website. If your website takes more than a few seconds to load, you are losing valuable time that a user could spend engaging with your website and content.
It's important to note that adding AMP to your website or blog won't immediately result in a boosted ranking on search engine results pages (SERP), according to Richard Gingras, senior director of news and social products at Google. You need to incorporate a combination of SEO best practices (keyword integration, image alt tags, meta description, etc.) in addition to AMP to boost your SERP rankings.
But page speed still matters when it comes to SEO, and AMP can give web pages an indirect boost in SEO. With a faster page loading time, visitors are given more time to interact with your website and content.
If using AMP on a web page leads to users spending more time on your website and fewer bounces, then Google will see the value in this page resulting in your web page getting a higher ranking in SERPs.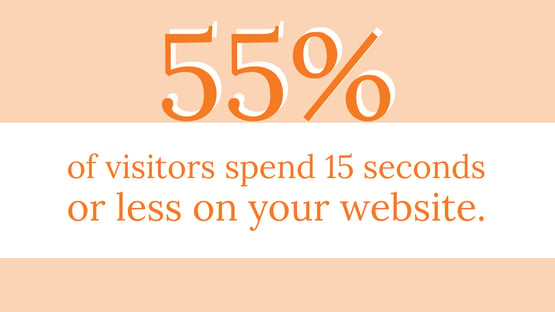 We know that Google is constantly changing its SEO algorithm to reflect how users search and interact with websites. It's very possible that Google will change their algorithm to include AMP as a SEO ranking factor in the future. But even if this change never happens, AMP is an effective solution to speeding up your website and improving user experience.
Incorporating AMP on your website requires developing a new version of your website on AMP HTML. You can learn more about AMP and how to code a web page with AMP by visiting The AMP Project website.
HubSpot now gives you the ability to use AMP in blog posts. For HubSpot users, you can incorporate AMP into your blog posts by navigating to blog settings in HubSpot and turning on Google AMP.
This will convert your posts into AMP HTML without you having to hire a developer. Be sure to track your web metrics after turning on AMP so you can see how the change impacts your analytics.

Turn on AMP for your blog in HubSpot by going to blog settings.
Are you looking to ramp up your website in 2018? Check out our ebook, "A Guide to B2B Website Redesign" to get started on modernizing your website and inbound marketing.