Marketing Services for Engineers
Gain trust and win business from technical buyers with inbound marketing.
ACHIEVE SCALABLE GROWTH
Grow your business without expanding your expensive direct sales team. On average, TREW Marketing clients increase revenue by as much as 20% after one year of a full marketing retainer. Our services to grow businesses with marketing include:
Attract, Convert, Close, and Delight Customers
Technical buyers are taking control. They tune out old-school marketing and sales tactics that are impersonal and interruptive, and look for their own answers. TREW Marketing helps technical companies succeed with their audiences by learning their journey, earning their trust, and winning their business.
Attract visitors with content focused on customer pain points
Not too long ago, the sales process for technical companies revolved around trade shows, traveling sales teams, advertisements, and returning customers business. Today, the B2B buyer's journey has evolved and so must our sales and marketing tactics.
Content marketing starts with attracting visitors to your site. Top-of-the-funnel content is generally high-level information that visitors access freely on your website, including web pages, news releases, blog posts, short videos, company and product collateral.
Convert prospects to leads with quality, gated content
As prospects become more comfortable with you, your offers can feature more in-depth, technical information. Producing premium content requires a significant time investment, technical detail, and final design.
As the perceived value of a piece of content rises, so does the amount of personal information a web visitor is willing to share to access it. Putting a form in front of this content creates the opportunity to generate leads.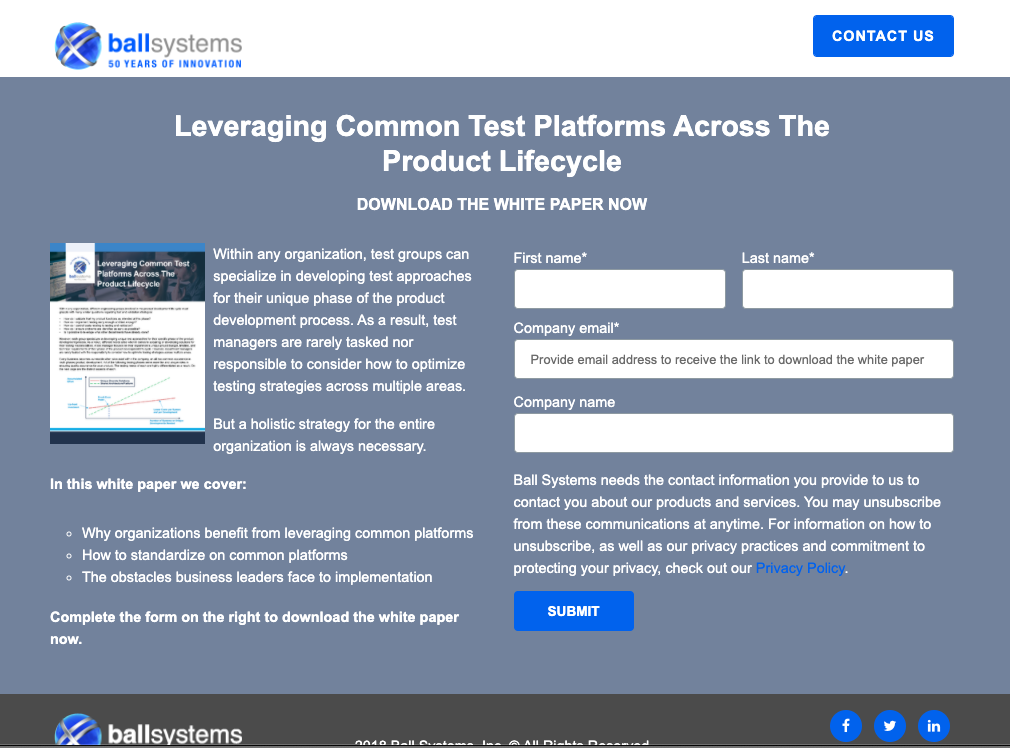 CLOSE BUSINESS with lead nurturing & SALES ENABLEMENT
Marketing's role does not end when a prospects fills out a form. Through lead nurturing, companies can further educate, building trust and preference with prospects, and qualify those leads for sales.
Once the prospect shows sales engagement readiness signs such as revisits, email opens, and form completions, marketing can help support the next phase of the buyer's journey through sales enablement tactics.
On average, companies that work this process produce 20% more sales opportunities and work more efficiently along the way.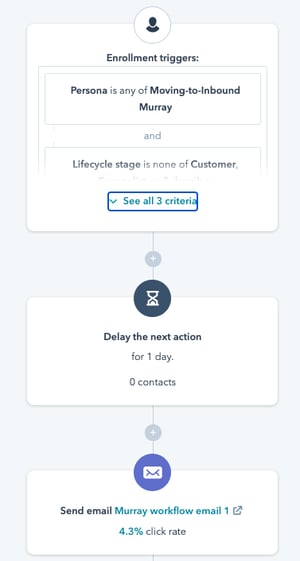 DELIGHT CUSTOMERS, THEY'RE POTENTIALLY THE BEST PROMOTERS OF YOUR BRAND
Marketing doesn't stop after you've closed a new client. Your biggest promoters are normally your happiest customers, and vice versa. This is why the final stage of the inbound methodology is delight.
Build a credible relationship with your client by sending them company news and relevant content right to their email inbox. Customers will dig deeper into your site to discover what else you offer that helps them do their jobs better, faster, or cheaper.