IT managed services provider, MyITpros, has seen significant growth in all website traffic since redesigning their website and using tools like the HubSpot Marketing Platform. With the help of TREW Marketing, they have continued implementing inbound marketing best practices like doubling the production of their content across the sales funnel.
With the help of TREW's team of inbound marketers and technical writers, MyITpros is poised for continued traffic, leads and sales growth in 2015.
New Website Design
MyITpros redesigned their website to improve the user-experience and implement marketing automation using the HubSpot Marketing Platform.
They also added a responsive design to their website so their sites would be easily viewed and found on mobile devices.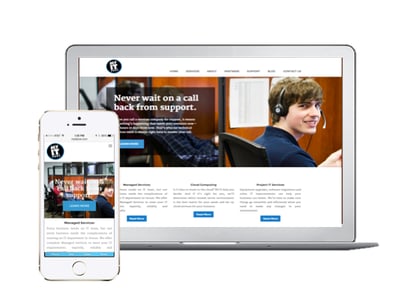 Content Creation
MyITpros has committed to the inbound marketing methodology with the help of HubSpot tools but also by investing in content creation through the sales funnel with the help of TREW Writers and Account Managers.