Smart Marketing For EngineersTM: An Inbound Marketing Guide to Reaching Technical Audiences by Rebecca Geier
The book is available for purchase now and you can download a free chapter on marketing planning.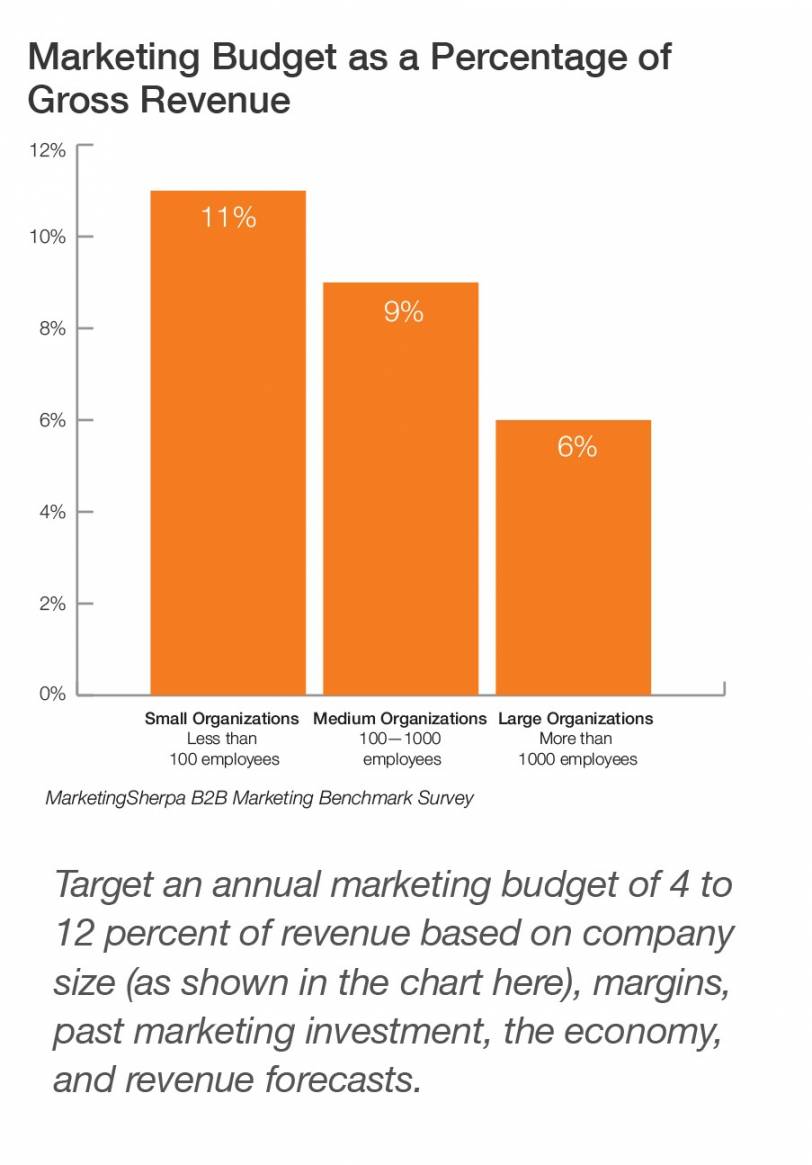 In this chapter, you will learn how to define your business goals and objectives, including how to write them in the SMART format that ensures accountability. From here, Geier goes into building a marketing strategy to align with these goals and objectives, including audience personas, conducting a marketing SWOT, and defining needed marketing resources and budget. She utilizes original research to underscore her points with data and results, including Edmund McCarthy's 4 P's of marketing, marketing budget as a percentage of gross revenue (as shown above), and case studies from TREW clients who've seen proven results from using this proven methodology.
Overall, the book covers two topics that are uniquely important and lacking in marketing industry coverage until now:
How to effectively market to technical audiences, and
How to do it using a modern, inbound marketing approach.