Every company's marketing needs vary, depending on size, competition, and what programs are already in place. You may simply need guidance on marketing strategy and measuring ROI. Maybe you need to better position your company and increase awareness and leads. Or your company may have significant market opportunities, and you need a comprehensive marketing program to match aggressive growth plans.
To help jumpstart your efforts, we offer bundled marketing services based on goals and budget.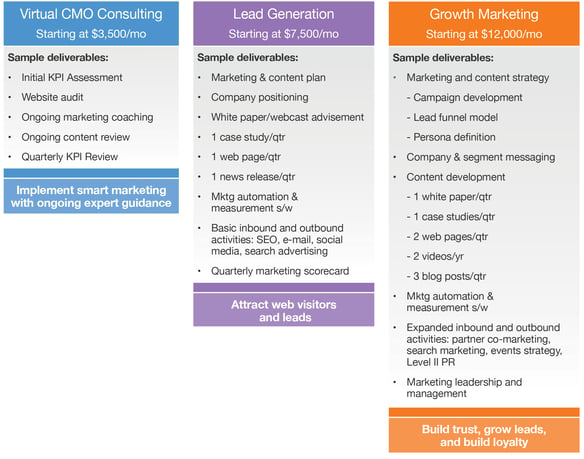 TREW also offers six and twelve-month content marketing programs for short-term initiatives, such a product launches or events.
Once you have determined which solution may best fit your needs, fill out a the contact form on this page to discuss your goals with a marketing specialist and get started.
View Our Results