3 min read
Stop Interrupting and Selling, Start Educating and Supporting
Marketing and selling in the B2B engineering and technical space used to require exhibiting at trade shows and placing print ads in trade journals or technical publications. But engineers and technical buyers now prefer to start their product or service evaluation online instead of at events as they did in the past. More and more, these buyers want to be educated vs. sold to in the traditional sense.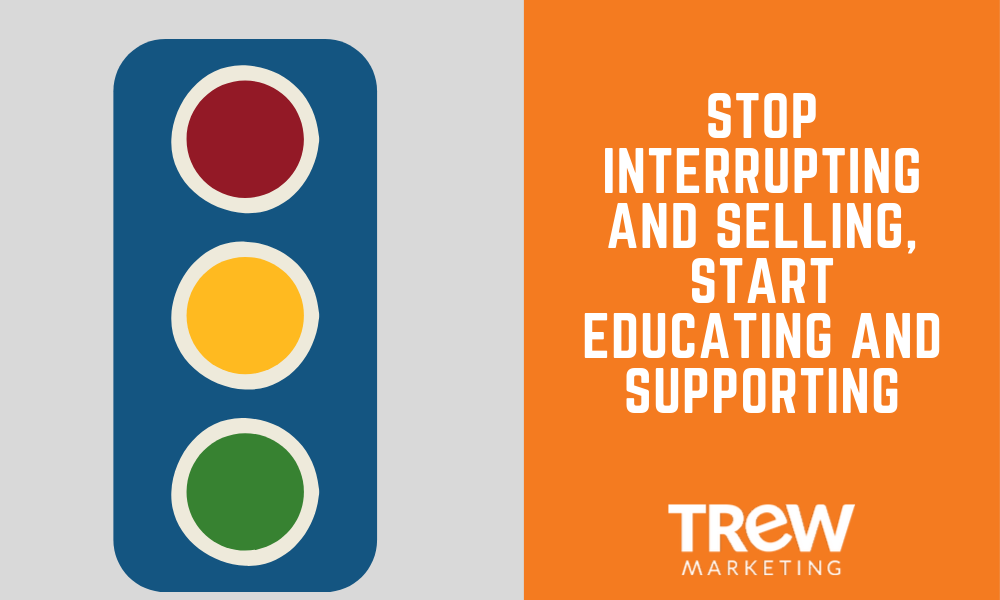 When we asked engineers and other technical buyers in our
studies about what they expect while in the buying process for a new service or product, 65% percent of them said they want to search multiple vendor/distributor websites and read content first before talking to a salesperson.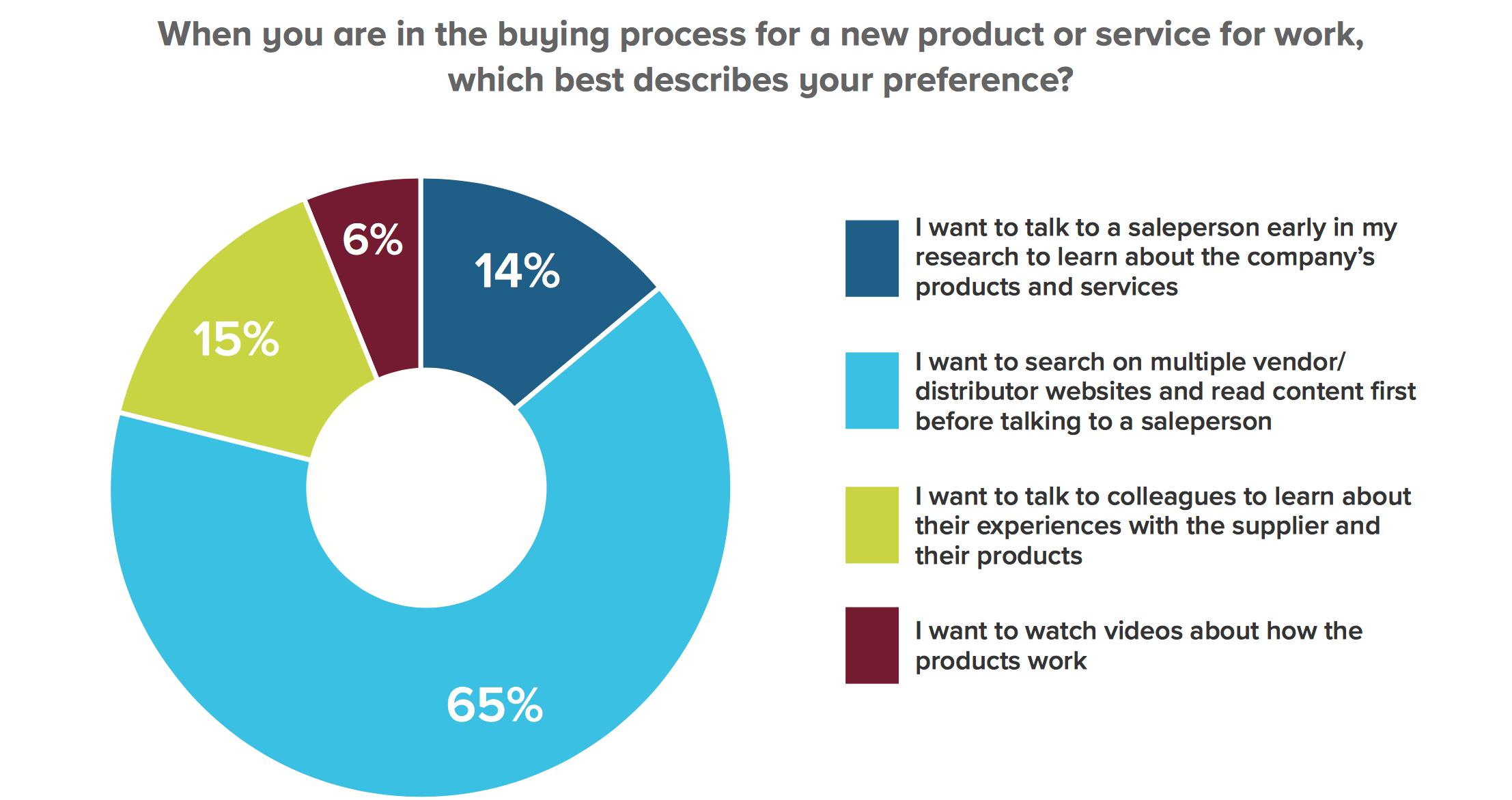 Engineers want to search websites and read content before talking to your sales team.
Buyers prefer to search for themselves vs. being interrupted by a cold call. They are searching for information throughout the entire buying cycle, from the initial research "awareness" stage at the top of the funnel, to the "opportunity" stage at the bottom, where they make a purchasing decision. Because the majority of the buyer's journey happens before a prospect reaches out to your company, you should carefully plan your content and engage your target audiences through a consistent cadence of content development.
But content isn't the only thing modern buyers are looking for. Customers now expect a high-level of support from brands to make our buying experience seamless.
During his keynote speech at INBOUND 2019, Brian Halligan -- the Founder and CEO of HubSpot -- called brands like Netflix and Hulu experience disruptors. Netflix didn't even start by positioning itself as a cable company like Xfinity. Instead of a fixed, wired cable with a proprietary box to unscramble channels, Netflix and Hulu have disrupted this traditional approach with their user-defined streaming experience that lets consumers watch what they like, where they like, on any device of their choosing.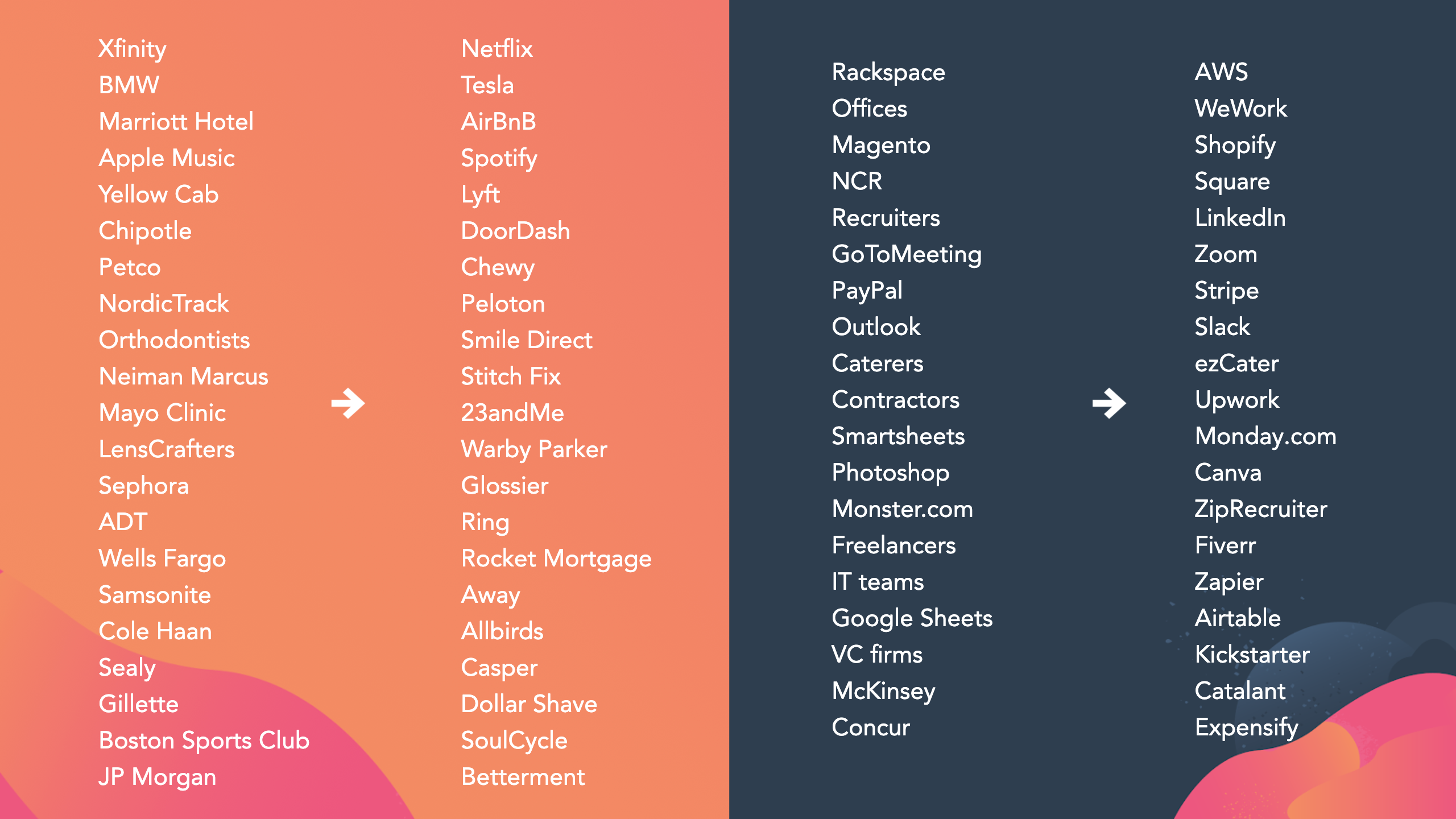 Here's some example of experience-disrupting brands that have replaced traditional brands.
You may be thinking that Netflix is miles away from a brand that builds test systems for the automotive industry, or sells frequency response analyzers, and you are right. But technical B2B companies should closely observe changes happening in the consumer space, as they are leading indicators of changes that will eventually affect business-to-business companies. These experience disruptors all have one thing in common: they changed the way the sell to their customers, and this made all the difference.
So what are some lessons you can learn from experience disruptors and apply in the B2B space? Here are some ideas:
Create content that educates buyers and helps them solve problems
Utilize software (like HubSpot) to automate email nurturing and support tickets
Ensure you provide world-class support that makes your customers come back to you time and again and refer you to new customers
---
Ready to get started with your sales enablement strategy? Download our free white paper, How to Engineer a High-Performing Pipeline, to discover how to align your sales and marketing teams to fill and manage your growing pipeline.