3 min read
2022 Technical Marketing Insights Reports to Watch For
Buying teams, customer-centricity, net promoter score, customer success teams—jargon aside, good products paired with strong distribution and support are table stakes now. Best-in-class B2B engineering and technology companies have a deep understanding of their customers and meet them where they are in their buyer's journey with tailored content and experiences. Reaching this level of insight requires data, processes, and a collaborative team that can translate information into actionable strategy and insights.

Unfortunately, that can be hard to accomplish in a meaningful way with the resources of a small business or start-up. You may have ways to measure interest in your products and services based on direct interactions with your website, staff, or products, but there's so much more that can ultimately impact the ROI of your marketing spend.

Luckily, there are resources out there to help provide buyer insights for technical marketing and sales teams. Here are a few industry-specific insights reports that we keep an eye out for each year: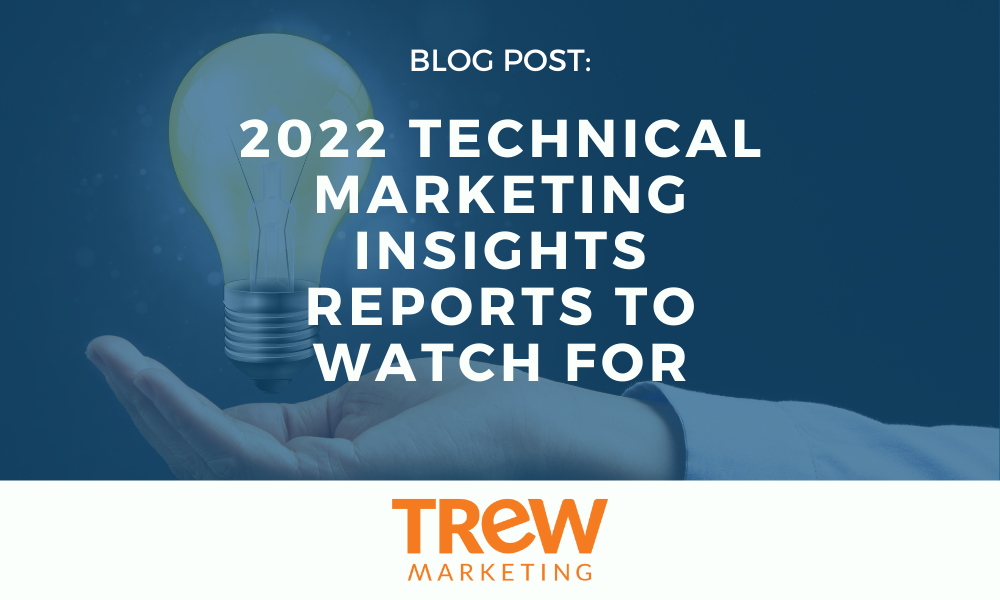 CADENAS PARTsolutions
CADENAS PARTsolutions seeks to facilitate better interactions between manufacturers and the engineers and architects sourcing test fit components. The company offers digital solutions for industrial manufacturers, such as 3D CAD models and digital parts management catalogs. They also happen to offer robust insights reports. Their 2021 Industrial Marketing report focused on digital essentials for selling and marketing to engineers and architects.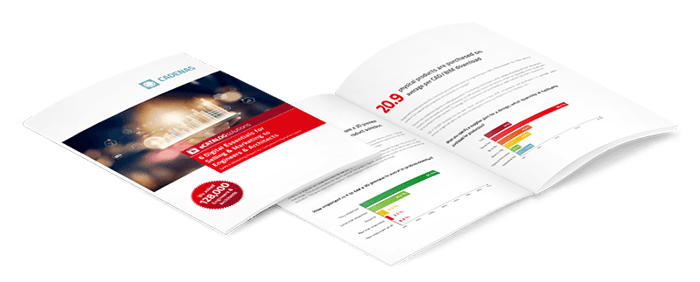 Adam Beck presented CADENAS PARTsolutions' 2021 research findings in this joint webinar with TREW Marketing.


Engineering.com
Engineering.com creates original content designed to engage individuals in engineering disciplines. They work closely with technical marketers, so Engineering.com takes a different angle by homing in on their triumphs and struggles. The team produces regular retrospective reports that survey and assess marketing activities in the engineering space to identify current trends. Their 2021 Marketing to Engineers Survey Analysis Report focuses on combining learnings from their own marketing activities with the perspectives of other technical marketers to inform strategy in the new year.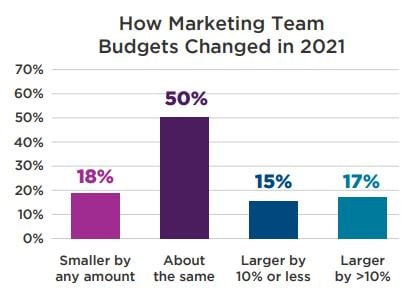 In 2021, Engineering.com's research indicated that 32% of the marketers surveyed saw their budgets grow that year.
GlobalSpec
GlobalSpec connects industrial marketers with their target technical audiences and helps them generate engagement at all stages of the buyer's journey. Their 2021 Pulse of Engineering Survey Report provides a deeper look into the lives of engineers and technologists to help marketers better target the needs and pain points of their customers, including engineering work environments, performance measurement, career management, and beyond. All of these factors influence the engineering workforce, and ultimately, how they make decisions on behalf of their projects and teams.
TREW Marketing
We'd be remiss if we didn't mention our own annual report. For the past four years, TREW Marketing has partnered with GlobalSpec to conduct our own research on the content, online search, and buying preferences of technical professionals. It's both an empathy exercise and a fact-finding mission. We know that industrial marketers need to justify their marketing spend, and we know that it's really frustrating for engineers to try and make decisions without good quality resources. Our
was designed to offer critical insights to guide your marketing and content planning to best support industrial professionals and maximize ROI.
Take some time to review learnings from the 2022 report mentioned here and follow us on LinkedIn for updates on research releases and webinars, so we can dig into new insights together.
---
Interested in digging more into TREW Marketing's 2022 research findings? Click the image below to download the full research report.